Hay & Straw Trading
On this page you'll find out more about our services and areas of expertise.
YEAR-ROUND SALE
OF HAY AND STRAW
We sell hall-mounted hay and straw all year long. We deliver our high quality hay and straw free of charge directly to you. Besides the sale, we also buy hay and straw – no matter if it is already pressed or still loose in swath on your farmland.
Our long-standing customers include horse farms, dairy cattle and suckler cow husbandry as well as cattle dealers and industrial companies.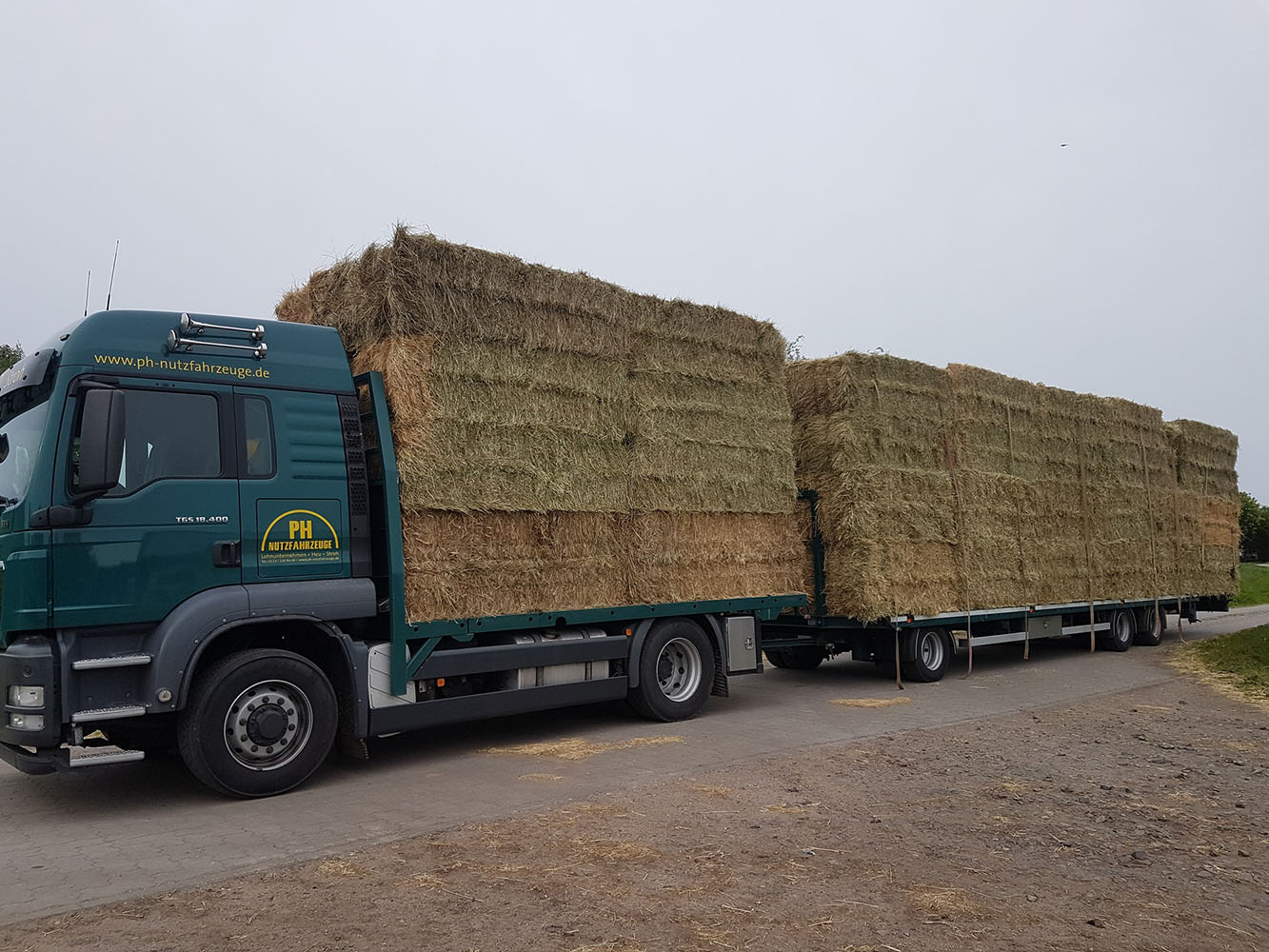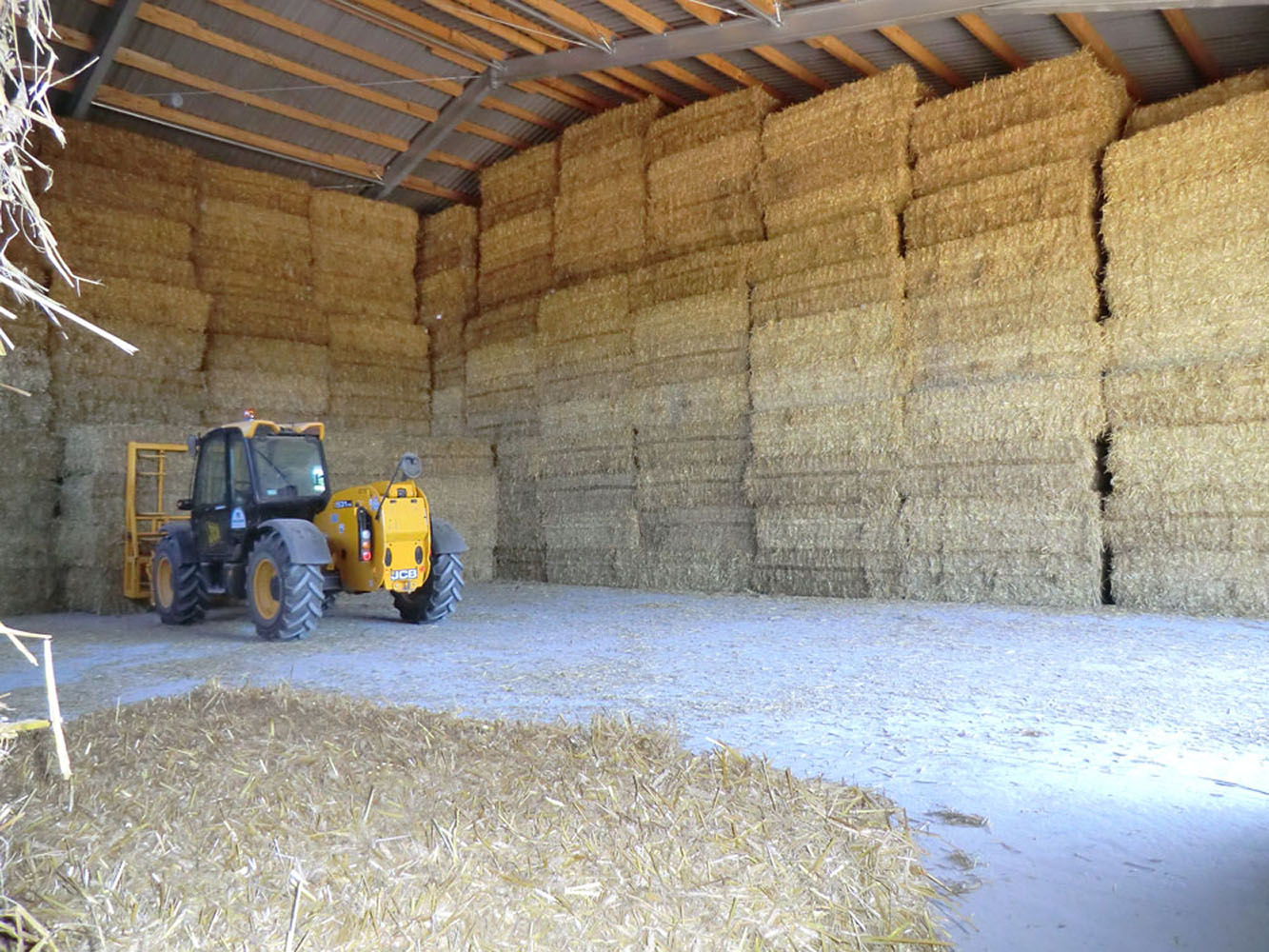 We have several large warehouses. Therefore, we can deliver year-round, flexible and on time.
Even combined deliveries of hay and straw (wheat, rye, barley straw, etc.) are easily realizable. Our selection of own vehicles and semi-trailers enables optimal transport from the storage location to the customer.
High-quality food and bedding are the basis for a healthy and appropriate animal husbandry. Service and quality are our top priority in order to provide you and your animals with the best possible supply of hay and straw.
To achieve the highest quality standards, our straw and hay are – of course – indoor-stored. Before storage, it is ensured that the bales are dry enough.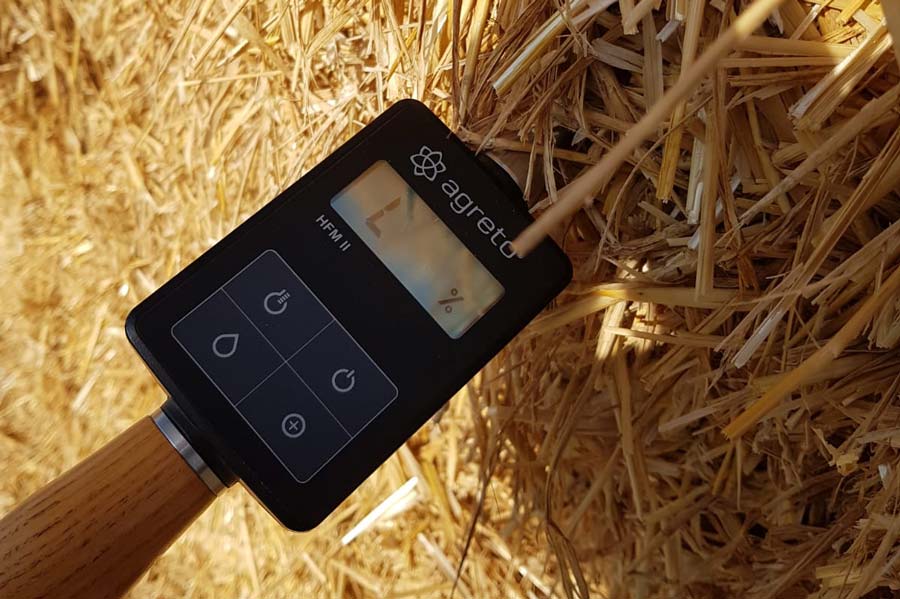 Purchase
You like to sell straw and hay? Then we are your point of contact. We are happy to pick up your hay and straw – directly in the swath, pressed from the field or from your storage location.
With our fleet consisting of two trucks several tractors, large trailers and bale retrievers, the straw can be recovered quickly. Thanks to our optimal storage and transport logistics, your field is promptly free for the stubble cultivating. We also offer to baling your straw with our square baler and placing them in groups with our bale retrievers to ensure a fast removal from the field.

Square Bales
We baling your hay and straw and help you with the bale logistics.

Purchase and Sale
We buy and sell your hay or straw and store it.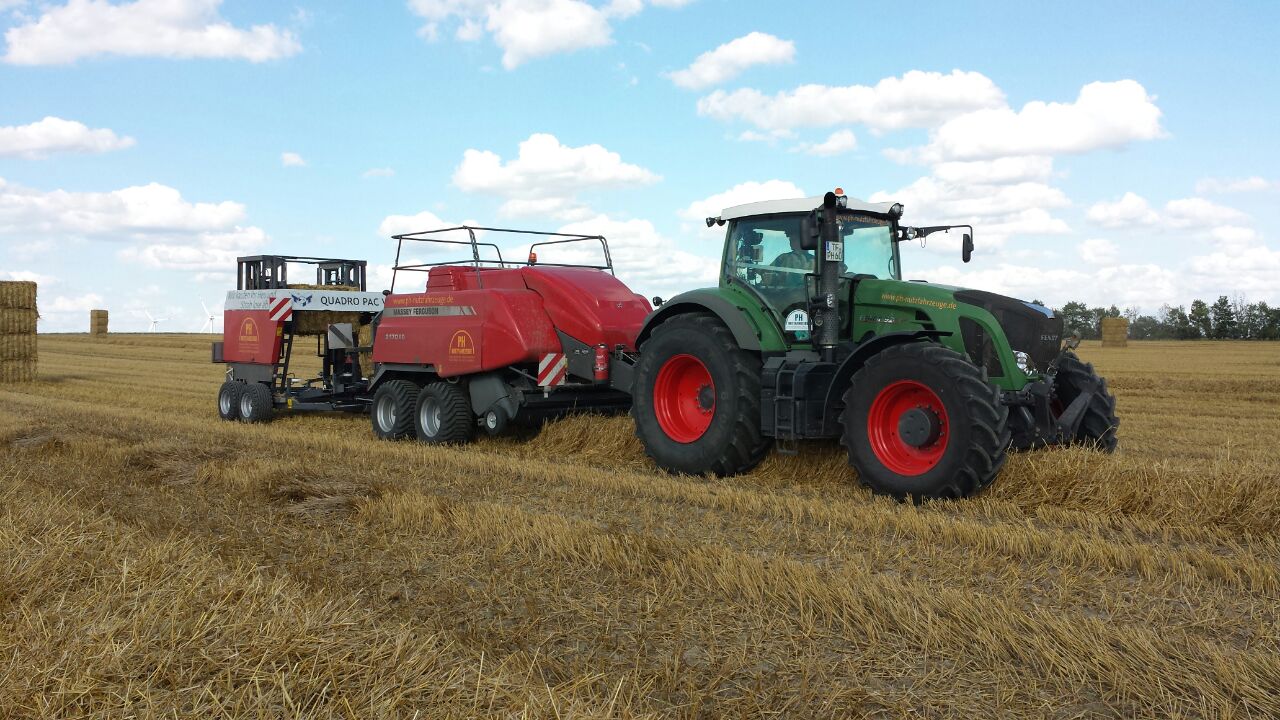 Straw and hay
Whether straw or hay harvest, we are at your side with our modern square baler and powerful tractors. In one step, we can put the big bales in groups with our bale retriever to ensure a quick recovery of the straw for the upcoming stubble cultivation. We can also help you by the removal of your big bales with our telehandlers and truck trailers.
Other services on request
We are happy to offer you further services on request, which we can handle with our own fleet.
We would be glad to send you an customised offer.
Inh. Peter Huber
Riesdorf 11, 14913 Niederer Fläming OT Riesdorf
Phone: +49 (0)33746 / 72180
Mobile: +49 (0)173 / 2368400
Mail: ph-nutzfahrzeuge@t-online.de